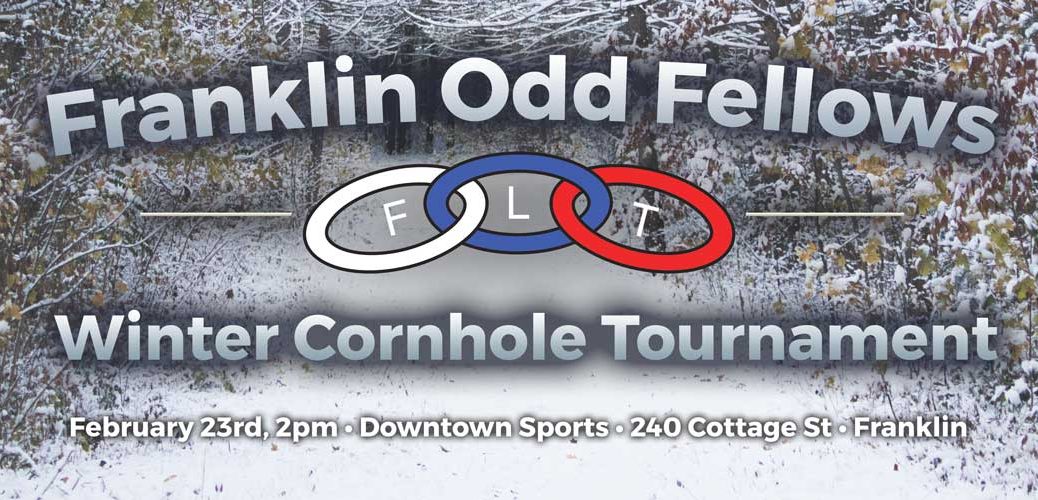 Winter Cornhole Tournament
Winter Cornhole Tournament
We're bringing the fun indoors in the throes of winter.
Our Cornhole Tournament in last June was so successful we decided not to wait until June to do it again. Our winter tournament will be held in the comfort of climate controlled Downtown Sports in Franklin this February. See below or download the event flyer for more information.
How to Sign Up:
Up to (16) two person teams will be able to compete in a Double Elimination Blind Draw style tournament. ACA rules will apply.
How Much to Play:
The cost for each person to enter the tournament will be $20 at the door, cash or check only and you should try to sign up with a partner.
Additional donations may be made out to:
Franklin Odd Fellows
330 West Central Street
Franklin MA 02038
Your entry fee into this great family event includes:
– Free Lunch Buffet
– Raffles & prizes
Please note:
This is a new indoor basketball court venue. Please bring suitable indoor footwear to protect the courts.